This is the 2nd post in a three-part series exploring the significance of house in modern China. It is being released to accompany the Spring Festival, when millions of people throughout the country return to their hometowns to commemorate the holiday. Read the first article here
In 1985, when Muge was 6 years old, his moms and dads took him on a journey that he still savors today. The professional photographer, who is now 42, had actually never left his town of Jianshan, in the lush mountains of northern Chongqing, a province-sized town in Southwest China.
The family took a six-hour bus through the steep and luxuriant valley to Yunyang, a county on the Yangtze River and among Chongqing's a lot of flourishing towns, to buy a television. "That was my very first time seeing the outdoors world," Muge says. "I was so curious about whatever that I still keep in mind all the information strongly."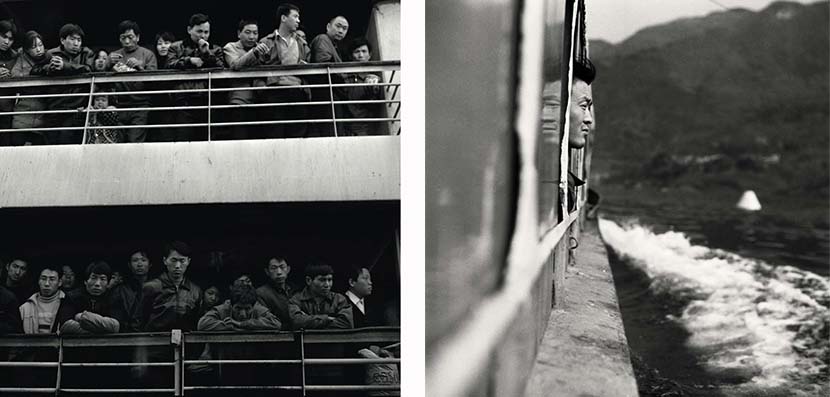 " Going Home," 2004-2007 Courtesy of Muge
The excursion left such a lasting impression on the boy that, 15 years later, when Muge returned home from Chengdu, capital of surrounding Sichuan province, for Lunar New Year as a recently minted college freshman, he made a purposeful detour to have a look at Yunyang. To his discouragement, the place from his memories no longer existed. A large part of Yunyang had actually been demolished to make way for the reservoir of the Three Gorges Dam, the world's largest hydropower task, and its locals needed to transfer to new houses on higher ground 30 kilometers away. "At once, your memories are cut off," he states.
I hope I will always have the desire to go house, the desire to go back to familiar places.
This crash of childhood recollections and present-day turmoil stimulated the professional photographer to initiate his project, "Going House," in 2005.
With Muge's melancholic and poetic making of reality, his images look almost timeless, and his subjects stoic and lonely, as if confused by the expeditious modifications around them.
Much has altered considering that Muge initially started "Going House," now in its 16 th year. When he attended university, the journey in between his college in Chengdu and his hometown Jianshan might take up to 4 days and need several methods of transportations including bus, boat, and train. Today, Muge can drive home from Chengdu, where he still lives, in under 10 hours. The professional photographer has likewise gone from unidentified to critically well-known, receiving nods in prestigious publications such as The New Yorker and being extensively exhibited at international photography celebrations and galleries.
According to Muge, the task is not a criticism of the Three Gorges Dam, however rather an individual reflection on the impact of fast advancement on individuals's ancestral houses, where culture and custom are carried on for generations. "I do not think demolition is always bad. It depends on what the area needs to develop even more. But it interfered with individuals's way of livings," Muge says. "A city may ordinarily take two or 3 decades to build, but after the (3 Gorges Dam) project, it takes only five to 10 years for a primary town to be urbanized."
For Muge, house is a symbol of all time while his nation is in a continuous state of prowling forward. It is on his journey house that the professional photographer reminisces about the past and longs for stability. "I hope I will always have the desire to go house, the desire to go back to familiar locations," Muge states.
Speaking With Sixth Tone by phone from his house in Chengdu, Muge goes over the background of his job, his affinity for the Yangtze River, and his reflections on home in an ever-changing China. The interview has actually been edited for brevity and clearness.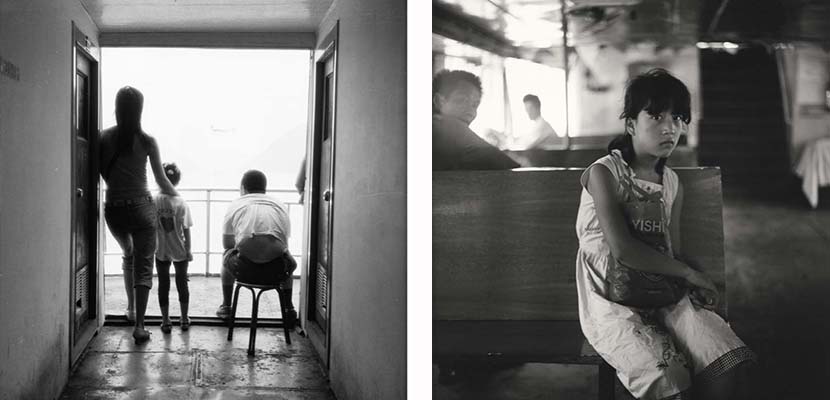 " Going Home," 2007-2009 Courtesy of Muge
Sixth Tone: Your home town Jianshan is close to the Yangtze River. What was it like maturing there, and how was the relationship in between the location's homeowners and the river?
Muge: Life in a village was really reasonably easy. When we had time, we went to nature and connected with the landscape, swimming in the summer season, treking in the winter. I believe some of my most beautiful memories originated from nature, its mountains and waters. When individuals living along the Yangtze River got guests, they would take them for a walk along the river and enjoy the view. If a couple were dating, they 'd likewise select to hang out on the riverbank. The river was a major kind of recreation for individuals. Another factor we found connection with nature when I grew up was since we didn't have social media or mobile phones.
Sixth Tone: What was your earliest impression of the Three Gorges Dam?
Muge: I was extremely curious about it. I didn't have any opinions about the dam itself in fact. Now I am more worried about the truth that after it was constructed, our relationship to (the river) was severed. It triggered a break with our lifestyle of the preceding 30 years, in which the Yangtze River played a major function. Since of the building of lots of dikes along the river, you can't connect totally with it any longer. You have to observe it from afar.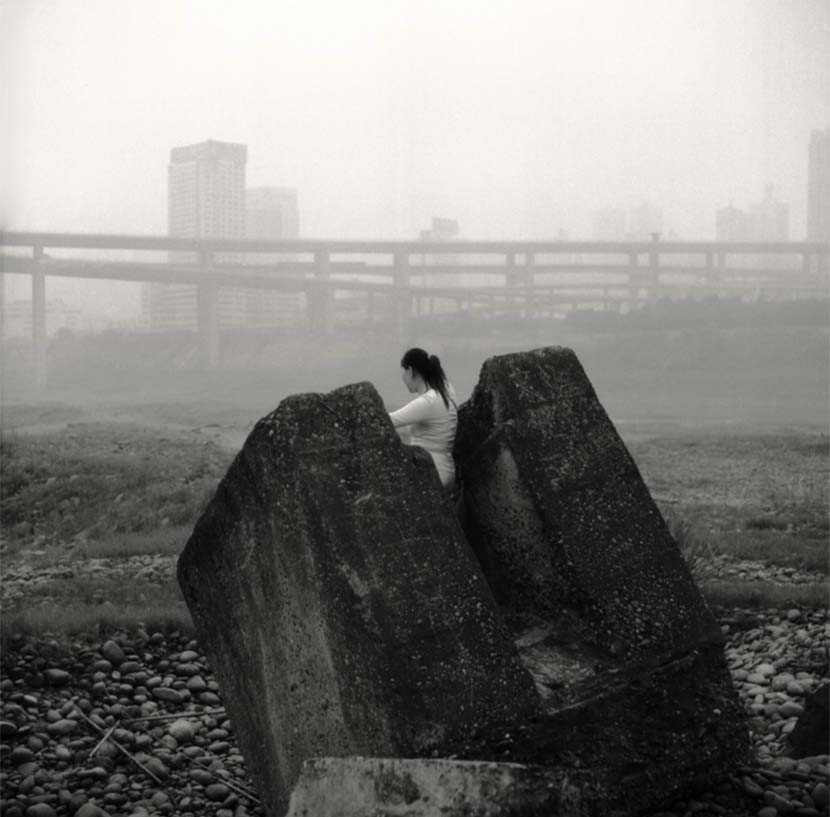 " Going House," 2007-2009 Courtesy of Muge
Sixth Tone: Why did you call the project "Going Home"?
Muge: The earliest pictures in the job were made to document my journey going back to my hometown, and from there on I extended the principle to likewise include my journey leaving home. "Going home" highlights a process, instead of a result of having returned home. The locations along my journey underwent a huge change. I hope I will always have the desire to go home, the desire to go back to familiar locations.
Sixth Tone: Why did you select to picture this task in black and white?
Muge: Since the colors of objects can have different feels and look in different eras, capturing them in color photos would be too sensible, almost too "terrible" as the truth no longer (matches) what I kept in mind from my youth. I would rather take an action back from reality and let my photography intervene in a more subjective method. Black-and-white photography is an abstract language that transforms truth and enables me to preserve my lovely memories as unblemished by outdoors forces.
It is to figure out how we go from there in terms of development in China.
Sixth Tone: What kind of scenes and individuals attracted your attention when you were photographing?
Muge: One is a young boy on a boat, photographed versus the light. Because my home town is relatively remote, individuals are not rich, so they would leave for more wealthy cities to look for tasks. There's a particularly apt term in our regional dialect for that, which is "looking for a way to be alive." Whenever we do that, we are dressed our best to show our finest sides. That kid's clothing and expression is similar to mine when I made my first trip to Chengdu to go to college. There's one image of Kai County, the last county seat to be demolished for the building and construction of the Three Gorges Dam. I followed its demolition from beginning to end. Nothing is left of a nearly 2,000- year-old town, other than a yellow hornbeam tree that is a couple of centuries old.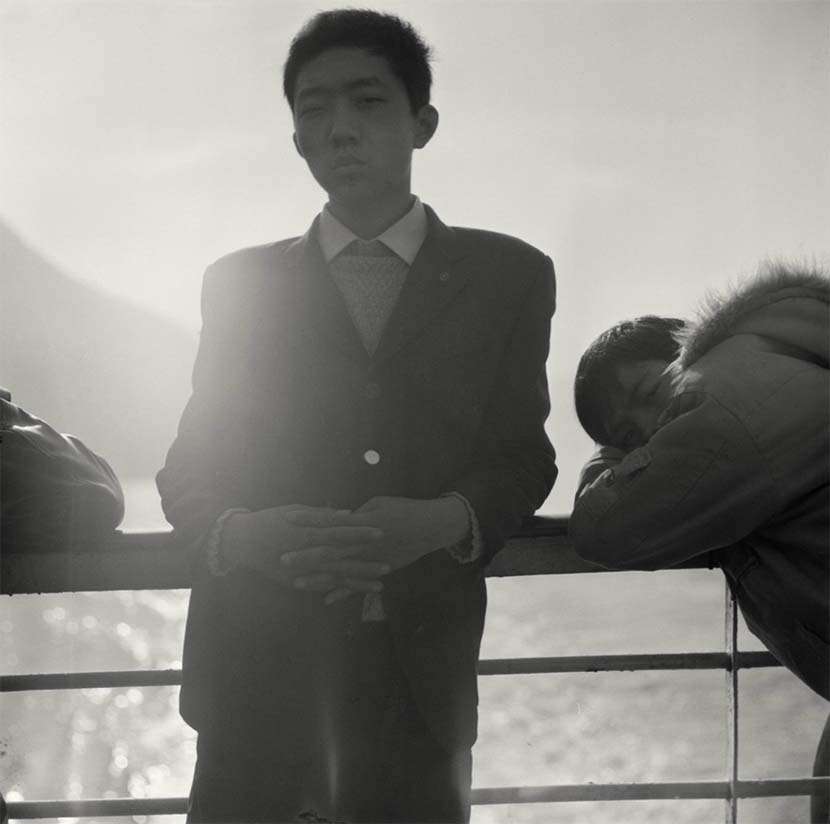 " Going Home," 2004-2007 Courtesy of Muge
Sixth Tone: You have worked on this job for 16 years. Have your views on the impact of the Three Gorges Dam changed?
Muge: When the 3 Gorges Dam was first started, it made a great deal of promises, such as that it would enhance people's lives. So when it was built, everyone was rather delighted about it, but eventually they despaired. I have actually typically been asked why individuals in my work look so unfortunate, so hurt. I think (their expressions) are more of anguish arising from their battles to come to terms with modifications caused by the torrent of times. Some people who had actually moved to other parts of China after their ancestral homes were demolished could not incorporate into their brand-new environments. They sneaked back to the Three Gorges region, just to find nothing left for them.
Now I'm taking a look at this a lot more reasonably. There's not a lot sadness any longer (of losing my past) but a brand-new sense that I require to face whatever occurs. No matter if it's for authors, photographers, or artists making a setup or a video, the bad experiences in our lives can not be the core of our work. It's similar to after you fall down and hurt yourself, you should not invest the rest of your life focusing on the pain you suffered. The experience needs to excite reflection, so you do not fall once again. Now my work has ended up being a reflection on my home, and possibly that can be extended to a reflection of individuals's methods of life in China under quick modification. It is to determine how we go from there in terms of advancement in China. However have I discovered an answer? No.
Editor: Kevin Schoenmakers.
( Header image: "Going Home," 2004-2007 Courtesy of Muge)